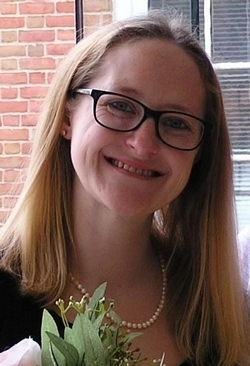 Lindsey Marie Hedrick, 31, passed away on November 22, 2019. Survived by Jeremy Jackson(Spouse), Emma Garner(Daughter), Ember Jackson(Step-daughter), Mary and Richard Hedrick(Parents), Jennifer Hedrick(Sister), Donna and Ed Crosby(Mother-in-Law and Spouse), and Douglas Jackson(Father-in-Law). Lindsey was born on Saturday November 12, 1988 to parents Mary and Richard Hedrick.

She became a mother for the first time to Emma Sue Garner on April 8th, 2010. She found happiness in marriage to Jeremy Jackson on March 22nd, 2019. Upon marrying Jeremy she became a step-mother to his daughter, Ember Jackson. Her love of animals led her to pursue a career as a Veterinary Technician to provide the same love and care to animals that she received from her parents growing up. She enjoyed going to West Virginia with family friends to go 4-wheeling. She also enjoyed going to the beach and sunbathing while listening to her favorite music. As a child she was active in Girl Scouts, T-ball and Dance and gymnastic lessons. In high school she was active in ROTC and her favorite job was working at Maggi Moo's ice cream shop. In her free time she loved to watch Horror movies and hanging out with friends just talking and acting silly.

Lindsey was fortunate enough to have loved, had a child and gotten married which not everyone is lucky enough to do while here their short time on earth. So we consider her time here with us to have been very fulfilling. Even though she will be dearly missed by all of us we are so blessed to have had that time with her. In our hearts she will always be right where we need her to give us comfort, happiness and love until we see her again when our life's here end.