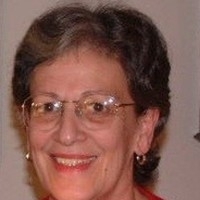 Dorothy "Jean" Buckler, 78, of Leonardtown, MD died peacefully Monday, November 18, 2019, at her home with her family at her side. She was born on April 12, 1941 in Hollywood, MD to the late Francis Roger Hayden and Agnes Teresa Hayden. She and her only sister, Ann were raised in Sandy Bottom, Hollywood, MD. She attended St. John's Catholic School and graduated from St. Mary's Academy in 1958.

Jean is a lifelong resident of St. Mary's County. During high school she made some lifelong friends, especially seven who bonded together and formed a sisterhood for life, calling themselves the "YaYa's". On August 2, 1958 she married her high school sweetheart, Howard Theodore Buckler, Jr. at St. John Francis Regis Catholic Church. Together they worked hard to establish their home on "Scrubby Oaks" and were blessed with three beautiful children, Ronnie, Chris and Michelle. They celebrated over 45 wonderful years of marriage before his death on February 15, 2004.

Jean was an excellent cook and frequently hosted homemade Pizza nights on Fridays for her children and their friends, Sunday family dinners and holiday spreads. Like many families in St. Mary's County during this time, they too farmed, raised tobacco, soy beans and hogs which made it possible to have a family vacation every summer in Ocean City because they all loved the beach. As Junior harvested the crops and garden, she would can and preserve their bounty. She enjoyed making homemade jelly, eggnog, root beer and stuffing hams during the holidays.

Jean was employed as a legal secretary in Leonardtown for 28 years for Senator Paul Bailey and attorneys, Joseph D. Weiner, Willard Broms and John Bailey, until her retirement in 1986. She enjoyed daily crossword puzzles, dancing, playing cards, especially pitch and hosting other game nights at her home for her family and friends. She and Junior both loved Christmas and always made it special for their entire family. Jean was a friend to many and known to all as being fun-loving with a passion and zest for life! She had a special relationship with her sister-in-law, Linda who was more like a daughter. She was the proud grandmother "Baba" to Ryan, Todd, Aaron and Alex. She loved spoiling all of them and having movie nights and sleepovers with them during their childhood.

Jean is survived by her children Francis Roger "Ronnie" Buckler of Leonardtown, MD, Christopher Howard Buckler (Patty) of Leonardtown, MD and Michelle Denise Roberts (Raymond) of Leonardtown, MD; her sister, Agnes "Ann" Moreland (Stuart) of Mechanicsville, MD; her sister-in-laws, Linda Buckler Mattingly (Mock) and Rose Marie Buckler; her grandchildren, Ryan Matthew Cease of Wake Forrest, NC, Aaron Patrick Buckler of Leonardtown, MD, Alex Nicholas Buckler of Leonardtown, MD and Todd Nathaniel Cease of Leonardtown, MD; Allie Weiland, of Leonardtown, MD who she loved like her own son; seven (7) nephews and (1) very special niece. In addition to her parents and husband, she is preceded in death by her infant son, David Howard Buckler; mother-in-law, Mary Agnes Buckler; father-in-law, Howard Theodore Buckler, Sr.; brother-in-law, William Leroy Buckler; daughter-in-law, Wanda Louise Buckler (Thompson); and nephew James Howard Theodore "Teddy" Buckler.

Family will receive friends on Tuesday, November 26, 2019 from 11:00 a.m. to 12:00 p.m., with a Mass of Christian Burial celebrated by Reverend Raymond Schmidt at 12:00 p.m. at St. John Francis Regis Catholic Church, 43950 St. John's Road, Hollywood, MD. Interment will follow in the church cemetery.

Serving as pallbearers will be her grandsons Ryan, Aaron, Alex and Todd and her two oldest nephews Kenny Buckler and Tony Moreland. Honorary pallbearers will be Barry Moreland, Sylvia Moreland, Roy Buckler, Jay Mattingly, Jonathan Mattingly and Allie Weiland. Memorial contributions may be made to Leonardtown Volunteer Rescue Squad, P.O. Box 299, Leonardtown, MD and Hospice of St. Mary's, P.O. Box 625, Leonardtown, MD 20650. Arrangements by the Brinsfield Funeral Home, P.A., Leonardtown, MD.