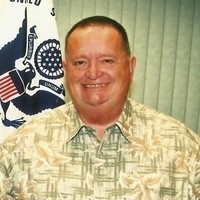 Michael Olin Emerson, 79, of Mechanicsville, MD, passed away on November 19, 2019 at MedStar Washington Hospital Center in Washington, D.C., with his loving wife at his side. Mike was born on June 5, 1940 in Norfolk, VA, to the late Olin Virgil Emerson and Mary Olivia Agostini. He married his wife Judy Richardson Emerson on September 2, 1961, in Dylan, SC. Together they celebrated over 58 wonderful years of marriage, renewing their vows on their 50th anniversary at Our Lady of the Wayside Church with family and friends.

Mike and Judy shared a life of travel, including a work trip to Hawaii that prompted moving the family of five kids to Hawaii for eight years. There Mike and Judy had two more daughters and adopted three additional children. Mike also earned his Bachelor of Science degree in Computer Science at the University of Hawaii and started a family enterprise named Emersons Hawaii. Selling Polynesian jewelry was the secret to financing school for ten kids, and teaching them about hard work.

Mike always had an innate love for the water, and naturally settled in St Mary's County in 1977. Living near the Chesapeake Bay, he enjoyed beaches, boating, and crabbing, and access to the finest seafood on earth. He eventually retired from 30 years of Government Service as a Computer Analyst working for the Department of Defense at Patuxent River Naval Air Station. He also completed 28 proud years of service as a Chief Warrant Officer (CWO2) in the U.S. Coast Guard Reserves. He would spent his free time traveling with Judy, and practicing grand-dad jokes with his loving children.

In addition to his beloved wife, Mike is survived by his children: Michael David Emerson (Becky) of Owings, MD, Jonathan Alan Emerson (Alicia) of Easton, MD, Janet Marie Stevens (Jim) of Martinsburg, WV, Kathleen Suzanne Clark of Norfolk, VA, Lynda Keikiokaaina Ciardiello (Michael) of Breezy Point, MD, Darlene Olivia Vann (Jay) of New London, CT, Kalena Maliauinani Emerson of San Tan Valley, AZ, Lyly Brantley, Lyla Amador-Schoettle and Lyda Amador all of Verne, CA; his sister, Kathleen Olivia Tucker of Pacific Grove, CA; his 21 grandchildren; one great grandchild; and many extended family and friends.

Visitation with the Emerson family is scheduled for Friday at 5:00-7:00 p.m. at Brinsfield Funeral Home 22955 Hollywood Road, Leonardtown MD 20650. A Mass of Christian Burial will be celebrated by Rev. Jaroslaw Gamrot on Saturday, November 23, 2019 at 10:00 a.m. at Our Lady of the Wayside Church, 37575 Chaptico Rd., Chaptico, MD, 20621. Interment will be private. Memorial contributions in lieu of flowers may be made to Our Lady of the Wayside Catholic Church, P.O. Box 97, Chaptico MD 20621. Arrangements by the Brinsfield Funeral Home, P.A.