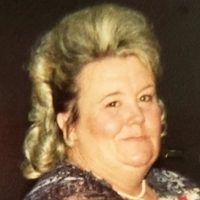 Gladys "Jimmie" Beatrice Farrell, 94, of Coltons Point, MD formerly of Forestville, MD passed away on November 14, 2019 in La Plata, MD. Born August 6, 1925 in Clinton, MD, she was the daughter of the late Mable G. and John B. Padgett, Sr. "Jimmie" was the loving wife of the late Thomas H. Farrell, Sr., whom she married on January 13, 1943 in Avenue, MD and preceded her in death on November 16, 1998.

She is survived by her daughters: Joan Bowles, and Melody (Louis) Keeler of Waldorf, MD, sister: Roberta Taylor of Leonardtown, MD, 5 grandchildren, 6 great-grandchildren and 8 great-great-children, daughter-in-law Deborah Farrell of LaPlata, MD. "Jimmie" was preceded in death by her son, Thomas Farrell, Jr., siblings: Inez Lusby and John "Jack" Padgett, Jr, and son-in-law John Bowles.

"Jimmie" graduated from Surrattsville High School in 1942, she moved to St. Mary's County in 2013 from Forestville, MD, she was a Homemaker. "Jimmie" loved family gatherings, reading, word search, crossword puzzles, bird and squirrel watching, fishing, bingo, music, sewing, family trips and outings with her sister.

The family will receive friends on Wednesday, November 20, 2013 from 9:00AM to 10:00AM in the Mattingley-Gardiner Funeral Home, P.A., Leonardtown, MD where a Service will be held at 10:00AM in the funeral home chapel with Bishop William McClean officiating. Interment will follow in Charles Memorial Gardens, Leonardtown, MD. Pallbearers will be: Jonathan Keeler, Zachary Keeler, Albert Edwards, III, Albert Edwards, Bryan Edwards, and Dale Edwards. Honorary pallbearers will be: Louis Keeler, Ronnie France, John Padgett, Robert Kelly and Glenn Gass.