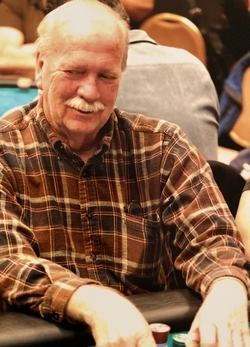 Charles Daniel Arthur, 72, of Dunkirk passed away peacefully on November 10, 2019 at his home surrounded by family. "Danny" was born in Washington, DC on June 11, 1947, to Charles Blakely and Lorraine Cornelius. He was employed as a cable splicer for Bell Atlantic for 35 years.

Danny married his wife Joyce in April of 1970 and they made their home in Dunkirk. Danny was a member of the American Legion Post 206 in Chesapeake Beach. In his spare time, he enjoyed playing cards, taking rides in his convertible with his wife, working in the yard, and spending time with his family, especially his grandchildren.

Danny is survived by his wife of 50 years Joyce Arthur, children Judy Arthur and husband J.R. of California, MD, Darlene Norton and husband Michael of Ellicott City, MD, and Nancy Vigliotti and husband Matthew of Annapolis, MD, grandchildren Allison, Jolie, Brooke, Josie, Avery. Danny was preceded in death by his sister, Deane Lorraine Poore.

In lieu of flowers, please make donations to All Saints Church or Calvert Hospice. A memorial service will be held at All Saints Episcopal Church, Sunderland, MD at 11 AM on Friday, November 15, 2019.