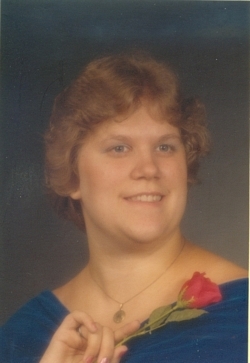 Hope Matilda Cameron, 55, of Indian Head, MD passed away on November 7, 2019 at MedStar Southern Maryland Hospital. Born in La Plata, MD on April 7, 1964 to the late Richard B. Cameron and the late Hilda D. Cameron, she is also preceded in death by her companion, John Alvey. Hope leaves behind to cherish her memory her sons, Matthew Alvey (Donna) and Nedray Alvey; step-son, John Alvey (Angie); step-daughters, Brenda Keesee (Robert), Lora Hayden (T.J.) and Barbie Adams; sister, Maryann Adams; grandchildren, Jase Alvey, Nova Alvey, Jonathan Hayden, Kayla Hayden, Claire Alvey, Makenzie Adams, Christopher Olson, Tiffany Keese, Krystal Keese and L J Alvey.

Hope enjoyed reading, crocheting and playing games on her phone. She loved to dance and play Rummy. Hope was loved by her family and friends and will be missed by all who knew her.

Visitation will be held at Arehart-Echols Funeral Home, PA (211 St. Mary's Ave., La Plata, MD) on Wednesday November 13, 2019 from 2PM to 4PM and from 6PM to 8PM. A Funeral Service will be held on Thursday November 14, 2019 at Arehart-Echols Funeral Home at 10 AM; Interment to follow in the Old Durham Church Cemetery.