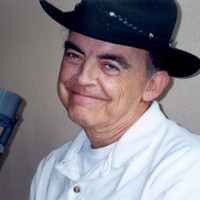 William Henry "Bill" Stephens, Sr., passed away on October 25, 2019 in Benedict, Maryland. Bill was born in Washington DC to the late Jesse Lee Stephens and Mary Elizabeth Estey. He was a graduate of Our Lady Queen of Peace grade school and DeMatha High School. Bill served in the Navy as a yeoman in the mid-60s and was honorably discharged

Bill was actively involved in disability advocacy in the DC metro area during the late 1970s and early 1980s. He was a member of the Prince George's County Coalition for the Handicapped, Maryland Governor's Committee on Employment of the Handicapped - Media Task force, Archdiocese of Washington Committee on the Handicapped, International Year of Disabled Persons Metro Council, Advisory Committee to the Prince George's County Coordinator for Handicapped Service and Maryland Alliance of Advocates for the Handicapped. He also testified to both the Prince George's County Council and the Maryland Senate to advocate for issues impacting people with disabilities.

Bill was a Chief Information Officer with the Department of Defense at Bolling Air Force Base for 25 years and retired in 2007. During his time, he was the recipient of multiple awards and recognitions for his excellent work and involvement in different projects across the world.

Bill has been a long-time parishioner of St. Philip's Catholic Church in Camp Springs and St. Francis DeSales Catholic Church in Benedict. He enjoyed time with his family, online video games, collecting model trains and coins, aviation history and history of World War II.

He is survived by his loving wife Ann Katherine, his sister Louise Heiss, his daughters Mary Ellen, Debbie Smith (Ed), Theresa Hodges, Christina Hammer (Michael), and sons William Henry Jr (Lisa), Andrew, and Paul (Cassie). He is also survived by 9 grandchildren, 6 great grandchildren, multiple nieces and nephews and other family and friends. Bill was preceded in death by his parents Jesse and Mary, his brother Robert Leigh Stephens and his son Robert James Stephens.

Services will be on Thursday October 31 at St. Philip the Apostle Catholic Church, 5416 Henderson Way, Camp Springs, MD 20746 with visitation at 10 am, Mass of Christian Burial at 11 am and internment to follow at Resurrection Cemetery. In lieu of flowers the family would request donations be made in Bill's name to either Hospice of Charles County, 2505 Davis Road, Waldorf, MD 20603 or Special Olympics, 3701 Commerce Drive, Suite 103, Baltimore, MD 21227. Arrangements made by Brinsfield Funeral Home & Crematory, Charlotte Hall, MD 20622.