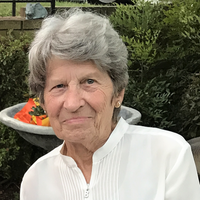 Marianne Slingluff Chapman, 82, long-time resident of the Drumcliff community in Hollywood, Maryland passed away Tuesday evening October 15th, 2019. Born on January 7, 1937 she was the daughter of the late Harold Slingluff and Marion Walker Slingluff of Mitchellville, Maryland.

Mrs. Chapman is preceded in death by her husband, Robert Ferguson Chapman; and her half-brothers William E. Mitchell (Jean) and John W. Mitchell (Evalina). She is survived by her siblings, Margaret T. Slingluff and Richard C. Slingluff (Sue); her children, Robert Ferguson Chapman Jr. (Kelly) and Anne Chapman Ridenour (Jim); her grandsons, James August Ridenour and Andrew Grantt Ridenour, and a step grand-daughter, Daisey Katherine Kantz.

Mrs. Chapman retired in 2007 following a long and distinguished career as an educator. She served as the Coordinator of Environmental Education Programs for the St. Mary's County Public School System and Director of the Elms Environmental Education Center. During her early years of teaching in Prince Georges County and her 32 years of service to St. Mary's County Public Schools, Mrs. Chapman dedicated herself to ensuring generations of both public and private school students had environmental education field experiences during their elementary and secondary education.

Additionally, Mrs. Chapman served as Administrator of Historic Sotterley Plantation from 1983 through 1984 and served as the St. Mary's County Citizen Representative to the Coastal Resources Advisory Committee for multiple terms. She was appointed to the St. Mary's County Economic Development Team and served two terms on the District Forestry Board. Mrs. Chapman was an active member of The St. Mary's County Garden Club since 1978.

A private graveside service will be held at Mt. Oak Cemetery in Mitchellville, Maryland. Memorial contributions can be made to the Marianne S. Chapman Memorial Scholarship St. Mary's County Garden Club, P.O. Box 463, Leonardtown, Maryland, 20650. The scholarship is to be awarded to a high school graduate pursuing an undergraduate program of studies in the environmental sciences and/or science education. Please make contributions payable to SMCGC and add in the memo line: MSC Memorial Scholarship. Arrangements by Brinsfield Funeral Home.