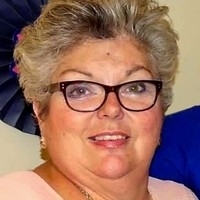 Alice Louise (Murphy) Daras, 61, of Scotland, MD died on Oct. 6, 2019, at MedStar Georgetown University Hospital. Born May 14, 1958 she was the daughter of the late Evelyn and Martin Murphy.

A graduate of Crossland High School in Camp Springs, Md., Alice was a 2011 alumna of Florida Hospital College of Health Sciences. She obtained her master's from North Carolina State University in 2014. After spending time as an imaging technician at Sibley Memorial Hospital and Southern Maryland Hospital Center, she began work at St. Mary's Hospital in 1998. She continued there as a radiology tech and lead in the angiogram program until a debilitating accident in 2014. Alice was very proud of her healthcare career, serving as a mentor, teacher, and friend to many in the angio department. She enjoyed assisting patients through complicated procedures and hearing their individual stories.

Alice loved spending time with her family, going out on the Chesapeake and enjoying the beach, sharing good food and celebrating life's milestones. She will be remembered by many for her generosity, warmth, and outgoing nature, and missed deeply.

Left to cherish her memory are her husband, Michael Daras; her son, Eric Long, and daughter-in-law, Katie Long; her granddaughter, Autumn Long; her stepson, John Daras; beloved friends, Roseanne Newell and Rose Harper; and many others whose lives she touched. She was "Mama Alice" to Holli Locklear, Sylvia Daras and Marlayna Daras, as well as their children. Alice was predeceased by her brother, Michael, and her parents. Arrangements by Brinsfield Funeral Home.