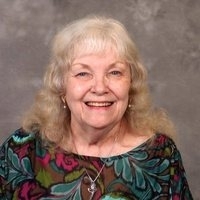 Mary Ann Clancy, 79, of Mechanicsville, MD peacefully passed away on October 6, 2019 at home with her family. Mary was born on July 26, 1940 in Weston, OH, to the late Robert Edward Nye and Sarah Melinda Justice Nye.

After moving west to southern California and graduating from Chula Vista High School, Mary's attractive beauty and vivacious spirit led her to spend her late teen years modeling in local fashion shows and entering beauty pageants when she caught the eye of Army private August Clancy. They married in 1960.

Mary went on to earn her Associates Degree in Psychology in 1976 from Southwestern College at the same time she and Augie decided to divorce. Mary finally settled in Maryland in 1986 and retired from a position at Pathways, Inc. in 2010 as a Rehabilitation Associate where she devoted her time to the care of the mentally ill.

Mary is survived by her children: Alisa Clancy-Baker of San Bruno, California, Julia Redding of Mechanicsville, Maryland, Paul Clancy of Tucson, Arizona, and David Clancy of Louisville, Kentucky; her sisters Kaye Shaman of Placerville, California and Sharon Haynie of Great Mills, Maryland; 9 grandchildren and 1 great-grandchild. She is preceded in death by her parents and brother Lawrence Nye.

Family will receive friends on Thursday, October 10, 2019 from 10-11am at Immaculate Conception Church in Mechanicsville with Mass following. Interment will be at St. Mary's Queen of Peace Cemetery in Helen, MD. Memorial donations in lieu of flowers can be made to Hospice of St. Mary's, P.O. Box 625, Leonardtown, MD 20650. Arrangements by Brinsfield Funeral Home.