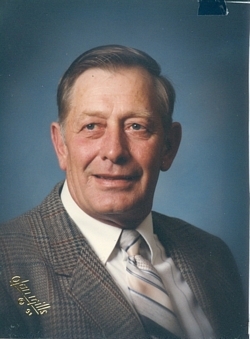 James H. Williams, Sr., 82, of La Plata, MD passed away on October 5, 2019 at home surrounded by his family. Born on March 18, 1937 to the late Joseph E. Williams and the late Dorothy V. Williams, he is also predeceased by his sister, Peggy Skinner. James leaves behind his wife of 60 years, Betty Jean Williams; son, James H. Williams, Jr. (Julie); daughter, Jill M. Sprouse (Rick); grandchildren, Kelly L. Pilkerton (John Allen), James Garner, III (Jennifer), Renee Hatcher (Jason) and Timothy Sprouse; and five great-grandchildren.

Born and raised in La Plata, MD, James was a lifetime member of the La Plata VFD and was employed by Coca Cola Co. He enjoyed going to country music shows and antique stores. James had a passion for collecting Coca Cola memorabilia and had an impressive collection of cars, trucks and whatever else struck his fancy. Of James' many interests, relationships with his family and friends were the most treasured. He loved, nurtured and adored his grandchildren and great-grandchildren, proudly attending their sporting events. James was greatly loved by his family and will be missed by the many lives he touched.

The family will receive friends at Arehart-Echols Funeral Home, PA (211 St. Mary's Ave., La Plata, MD) on Friday, October 11, 2019 from 5PM to 8PM. A Funeral Mass will be held at Sacred Heart Catholic Church (201 St. Mary's Ave., La Plata, MD) on Saturday, October 12, 2019 at 11AM; Interment to follow in Holy Ghost Issue Cemetery (15848 Rock Point Rd., Newburg, MD). In lieu of flowers, donations may be made in James' memory to La Plata VFD (P.O. Box 728, La Plata, MD 20646) or Hospice of Charles County (2505 Davis Rd., Waldorf, MD 20603).