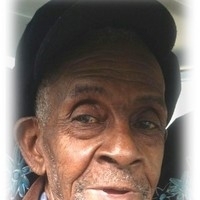 Milton Sampson Montgomery was born on February 10, 1927 in Duncaster, Maryland to James and Rosetta Montgomery. Milton was affectionately called "Sugarfoot" by his family and friends.

Milton was educated in the public schools of Charles County. However, his education was cut short by his need to help out on the family farm. As he grew older, he continued working and had many jobs working in the fields or construction. He ultimately became employed by the Naval Ordnance Station in Indian Head and retired as a Boiler Room Operator.

On February 1, 1947, Milton married the absolute love of his life, Thelma J. Dent. From their union of 72 years, eight children were born. On June 1, 2019, Thelma transitioned to eternity and shortly thereafter, on September 26, 2019, Milton followed.

Milton was an outdoorsman, enjoying nature and all that it offered. The fruits of his labor, yielding many vegetables from his garden, will be greatly missed. He was an avid fisherman, caught crabs and enjoyed hunting. In addition to his outdoor activities, during his earlier years, Milton played ball and as a lover of music, he also played the guitar.

Milton was a member and Trustee at Mt. Hope Missionary Baptist Church, Nanjemoy, MD. He was such a humble man and friendly to all. He had an ability to like everyone with his kind hearted and loving ways. Not to be forgotten was his wit. He was a family man devoted to his wife, children and extended church family. He will be remembered by his family as lovable and will be greatly missed by all.

In addition to his parents, James and Rosetta Montgomery and wife, Thelma, Milton, is preceded in death by his son, George, sister, Rosalie Swain and brother, James. Left to cherish many memories are his children; James, Lloyd, Charles, Kay, Gloria, Rose and Diann; 18 grandchildren, 44 great grandchildren and 4 great great grandchildren; sons-in-law, Francis and David, daughters-in-law, Ruth and Marion, brother, George and a host of other relatives and caring friends.

His viewing will be held from 9am until time of service 11am, Saturday, October 5, 2019, Mt. Hope Missionary Baptist Church, 8705 Gilroy Road, Nanjemoy, MD 20662. Interment Church Cemetery. Arrangements by Thornton Funeral Home.