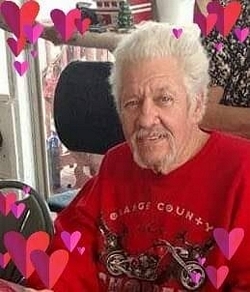 Clarence (Double C), 76, passed away on Sunday Sept 22, 2019 at his home in Thompkinsville. He was born on May 9th, 1943, mother's day in Washington DC and was the son of Clarence M & Louise Thompson. He was the owner of Double C Trucking until he retired in 2004.

He is survived by his soul mate/wife of 42 years, Sue Woodburn. His stepdaughters, Kimberly Ferguson and Angie McGinnis, and four grandsons, Mikey, Bradley, Hunter, and Thomas. He was preceded in death by his brother, Larry Thompson.

There will be a memorial gathering on Saturday, October 5th, 2019 at 2 PM at Clarence and Sue's home at 13202 Sankston place, Newburg MD 20664.