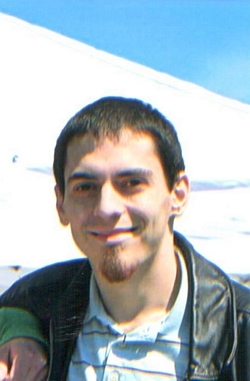 Nathaniel Warren "Nate" Rosengrant, 32, of Lusby, MD passed away on September 2, 2019 in Lexington Park, MD. Born October 13, 1986 in Leonardtown, MD, he was the son of the late Larry Edward Rosengrant and Diana Rose (Striegel) Rosengrant.

Nate graduated from Patuxent High School in 2005. He is survived by his son, Jacob of St. Mary's County, MD; Jacob's mother, Alice Marshall; siblings, Jessica Kwedar of Lusby, MD and John R. Drinks of Lexington Park, MD; grandmother, Mary Striegel; aunts, Susan Rosengrant, Nancy Ryan, and Adrienne Striegel.

The family will receive friends for a Celebration of Life on Friday, September 20, 2019 from 5:00-7:00 pm at the Southern Community Center, 20 Appeal Lane, Lusby, MD 20657. Arrangements by Rausch Funeral Home.