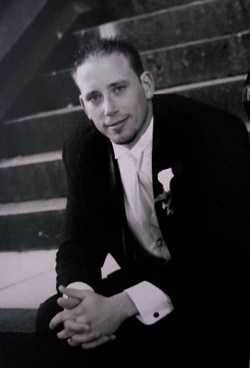 Anton "Tony" John Krolczyk, III, of Prince Frederick, MD passed away on September 7, 2019. Tony was born on June 11, 1977 in Houston, Texas to Anton John Krolczyk, Jr. and Marilyn Jeter Krolczyk. He graduated from Calvert High School.

Tony had been employed as an alarm installer for a home security company and had also worked as a flooring technician. He was very devoted to his Christian faith and had attended Emmanuel Baptist Church and was an active member of Full Assembly of God in Prince Frederick. Anton had also begun to play softball, a sport he had enjoyed since childhood.

He is survived by his mother, Marilyn Krolczyk of Prince Frederick; companion, Christine Duffy of Lusby, MD; his 11-year-old daughter, Addison Krolczyk of Lusby and brother, Brad Krolczyk of Prince Frederick. He was preceded in death by his father, Anton Krolczyk, Jr. and his brother, Bryan Krolczyk. Memorial contributions may be made to the family. Arrangements by Raymond Wood Funeral Home.