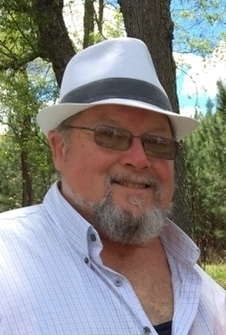 Anthony Wayne "Tony" Mosher Sr., 61, of Huntingtown passed away September 5, 2019. He was born June 22, 1958 in Washington, D.C. to Benjamin Franklin and Margaret Elizabeth (Barlow) Mosher. Tony was raised in Capitol Heights, attended Suitland High School, and graduated from Lincoln Technical Institute. He was employed as a union millwright for many years and also owned and operated National Automotive for 13 years.

Tony was married at age 17 and became a father to his son Anthony. He was a hard worker all of his life and did everything he could to provide for his family. In his spare time Tony enjoyed riding motorcycles, fishing, hunting, demolition derbies, and racing. Most of all Tony enjoyed spending time with his family, especially his granddaughters. He will be remembered as an honest and loyal man.

Tony is survived by his children Anthony W. Mosher, Jr. of North Beach, Michelle Mattera of Huntingtown, and Matthew Mosher and wife Jessica of Prince Frederick, granddaughters Allison and Whitney Mattera and Abigail Mosher, dearly devoted mother-in-law Rosalie Russell and father-in-law Richard Russell of North Beach, former spouse Rhea Luckett, siblings Diane Creel and husband Michael, Benjamin Mosher, Victor Mosher and wife Debbie and Louis Berthod and wife Dianna, and special friend Lori Yastremski. He was preceded in death by his parents and sister Donna Gibson.