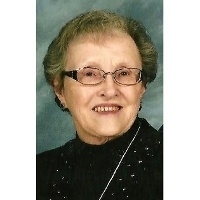 Pauline Abernethy Jenkins House, 82, of Leonardtown, MD passed away suddenly on Friday, August 31, 2019 at her home with her husband Donald E. House by her side.

Pauline moved to St Mary's County in 1960 to teach school. This is where she met her husband. They were married in Belmont, NC on February 18, 1962, after which they returned to the county and lived here since. She was not only a wife and mother she was also a teacher for the Archdiocese of Washington, DC. Teaching was something Pauline really enjoyed doing along with being an avid quilter in her spare time. She loved to entertain at her home with family and friends. She was a selfless, loving and devoted mother, grandmother and great-grandmother. She loved spending time with them.

Pauline is survived by her husband, Donald E House, her children: Donald James House (Donna) of Maryland and Robbie-Lea H. McKillip (Alan) of Georgia; and her sisters Shelia Blocker, Jeaniene Dibble, and Caroline Fortner all of North Carolina. She has four grandchildren and two great-grandchildren. She is preceded in death by her parents James and Robbie Abernethy.

The family will receive friends on Thursday, September 5, 2019 from 5:00pm - 7:30pm with prayers recited at 7:00pm, by Father Rob Maro at Brinsfield Funeral Home, 22955 Hollywood Road, Leonardtown, Md 20650. A funeral service will be held Friday, September 6, 2019 by Father Rob Maro at 11:00 a.m. St. Francis Xavier Catholic Church at 21370 Newtowne Neck Road, Leonardtown, MD 20650. Interment will follow at the St. Francis Xavier Catholic Cemetery. Memorial donations may be made to the St. Francis Xavier Catholic Church Maintenance Fund, at 21370 Newtowne Neck Road, Leonardtown, MD 20650. Arrangements by the Brinsfield Funeral Home, P.A.