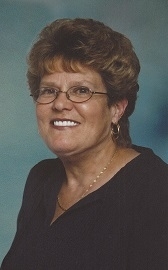 Shirley Lynn McIntire, 67, died August 19th, 2019 surrounded by loved ones at George Washington University Hospital in Washington, D.C. Shirley was born on May 12th, 1952 at the U.S. Naval Hospital in Bethesda, MD. She was a devoted mother and grandmother. Shirley enjoyed spending time with her grandchildren and her "second family" at Walmart where she was employed. Shirley was a beautiful person with a loving heart and a big smile. She will be missed by the many people whose lives she has touched.

Shirley is preceded in death by her parents Rinard Lynn Weller and Shirley Alice Weller (Swan). She is survived by her siblings James Weller and John Weller. Her children Christina Duffany, Jessica Siehl, Rinard "RJ" Siehl, and Jonathan McIntire. Shirley was blessed with five grandchildren whom she adored Brandon Duffany, Justin Siehl, Katherine Duffany, Ava Siehl, and Colton Siehl. We certainly cannot leave out her fur babies Pumpkin, Peanut, and Pepper.

The family will receive family and friends on Friday August 23rd, 2019 at 10:00am followed by a brief service at 11:00am at Rausch Funeral Home in Port Republic, MD. There will be a celebration of life at 12:30 at the Calvert County Fairgrounds in Prince Frederick, MD.