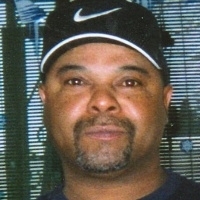 Bean, John Leon, 63, of Hughesville, Maryland formerly of Citrus Heights, California. John Leon Bean, affectionately known to family and friends as "Bean" was born August 21, 1955 in La Plata, Maryland to the late George Leon Dyson and Catherine (Bean) Williams. He departed this life for eternal peace on Tuesday, August 13, 2019 at home. In addition to his parents, he joins in glory, sister, Mary (Williams) Curtiss; nephews, Derrick Williams aka "Twin" and Christopher A. Jamieson aka "Chipper".

John grew up in La Plata, Maryland. He received his education through Charles County Public Schools and graduated from La Plata High School in La Plata, Maryland. After graduation, he joined the US Air Force from 1974 to 1978. After serving in the military, John lived in California and worked at the University of California for more than 30 years. After retirement, John decided to move back home to be closer to family and friends. John's passion was John Deere Tractors and Fishing.

John is survived by his wife, Debra Bean; step children, Mignon Scarborough, Janisse Walker, Sierra Walker and David Walker; grandchildren and one great grandchild; sisters, Elizabeth Williams (Richard) and Peggy Williams; brothers, Michael Bean (Brenda) and Jeffrey Williams; brother-in-law, Keenan "Bo" Curtiss; nieces, LaRonda Proctor, LaTrice (Proctor) Whitfield, Terry Lynn Proctor and RonNeka Riley; nephews, Marco Williams, Desmond Williams, Keenan Curtiss and Perry Cooper; aunts, Frances Bean, Mary Coates and Margaret Medley; uncle, Virgil "Peter" Williams (Sharon); special cousin, Ronald Dyson; special friend, Sam Bounsabang and a host of great nieces, great nephews, other relatives and friends.

Viewing, 6:00 p.m. until 7:30 p.m., Prayer Service, 7:30 p.m., Wednesday, August 21, 2019 in the Chapel of Thornton Funeral Home, P.A., 3439 Livingston Road, Indian Head, Maryland 20640.