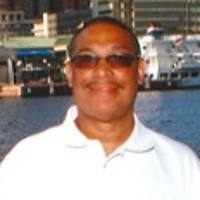 Sylvester Vincent Purnell, III (Age 67) of Port Tobacco, Maryland. Sylvester Vincent Purnell, III was born to Sylvester Purnell, Jr. and Dolores Brown on April 29, 1952 in Washington, D.C. Sylvester was baptized at St. Mary Roman Catholic Church on July 6, 1952. Sylvester was educated in the Prince George's County schools and graduated from Central High School in 1971. Sylvester, affectionately known as "Spunky" or "Sly," enjoyed bowling, the outdoors and traveling.

Sylvester held many jobs but was best known as a mechanic and a handyman. Sylvester retired as a manager at Cycle & Turf Equipment Company. Sylvester was united in holy matrimony to Amy Posey on October 12, 1972. This union was blessed with two loving daughters. They remained happy together until her death in 2010. Sylvester later married Carolina Abanes on June 25, 2014.

Sylvester made his transition to be with God on Sunday, July 28, 2019 at University of Maryland Medical Center, Baltimore, Maryland. He was preceded in death by his fathers, Sylvester Purnell, Jr. and Thomas Silliday; sister, Deborah Minor-Rice; grandson, Keith E. DeRamus, Jr; son-in-law, Keith E. DeRamus and wives, Amy Posey-Purnell and Carolina Purnell.

Sylvester will be fondly remembered by his loving daughters, Bridget P. DeRamus and Angela M. Purnell; grandchildren, Kyle E. DeRamus and Michaela M. Purness; mother, Dolores Silliday; sisters, Olivia Trantham and Katrina Brown (Calvin); a special aunt, Mary J. Smallwood and a host of aunts, uncles, nephews, nieces, cousins and other relatives and friends. Included in Sylvester's love circle were his extended family, the Reyes and Pareno. Arrangements by Thornton Funeral Home.