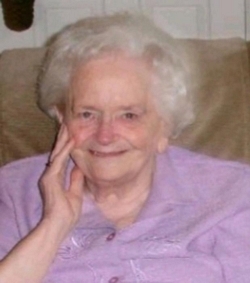 Joyce Laura Ryman, 88, of Waldorf, MD passed away on July 25, 2019 at SagePoint Senior Living in La Plata, MD. Joyce was born in Washington, DC on August 10, 1930 to the late Wyman Woodrow and Anne Laura Boylston.

She is also predeceased by her sons, Larry Michael and Richard Dale Ryman and her sister, Vera J. Bell. Joyce is survived by her sister, Sara Jane Jones; granddaughter, Brandy Lynn Fallon and numerous nieces and nephews.

Joyce was a Dental Technician during her working career. She is a member of the First Baptist Church of St. Charles and loved singing in the choir. She also enjoyed roller skating, traveling and working in her yard.

The family will receive friends on Wednesday July 31, 2019 from 10AM until Service time at 11AM at the Arehart-Echols Funeral Home, PA (211 St. Mary's Ave. La Plata, MD). Interment to follow at the Cedar Hill Cemetery (4111 Pennsylvania Ave. Suitland, MD).

Memorial contributions may be made to the First Baptist Church of St. Charles (136 Stoddert Ave. Waldorf, MD 20602) or the Cystic Fibrosis Foundation (4550 Montgomery Ave. Suite 1100 N, Bethesda, MD 20814).