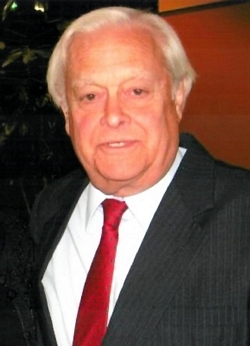 Ralph Thomas Carrello, 80, of North Beach passed away July 15, 2019. He was born April 8, 1939 in Washington, DC to Calle A. and Margaret Ellen (Wilhelm) Carrello. Ralph was raised in DC and graduated from Archbishop Carrol High School.

Following high school, he attended University of Maryland and graduated with a Master's degree in Engineering. Ralph married Mary Jane Krumpelman on October 27, 1979 and they lived in Dunkirk before moving to North Beach. Ralph was employed with AT&T for many years and retired as a manager in 1990. In his spare time, he enjoyed collecting model trains and gardening.

Ralph is survived by his wife Mary Jane Carrello, daughter Caren C. Neuland and husband Joseph of Huntingtown, son James A. Carrello of North Beach, granddaughter Christine S. Reeson and husband Jacob of Pasadena, great-grandchildren Lahna and Lily and sisters Peggy Davis and Helen White. Arrangements by Rausch Funeral Home.