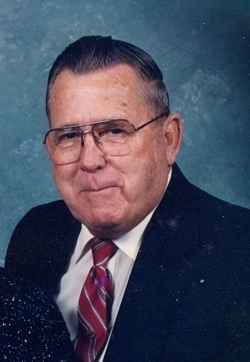 Thaddeus Eugene Garner Jr., 93, of Waldorf, MD passed away on July 5, 2019 at Genesis Eldercare in La Plata, MD. Born in Pomfret, MD on June 16, 1926 to the late Thaddeus E. Garner, Sr. and Weddie H. Garner.

Thaddeus is also preceded in death by his wife, Mary L. Garner; brother, Francis L. Garner; sisters, Hilda Murphy, Catherine Lucas and Shirley Harrell. He is survived by his son, Burton E. Garner; daughter, Mary Jean Garner; brothers, Lawrence Garner, Jerry Garner and Thomas Garner; and three grandchildren.

Visitation will be held at Arehart-Echols Funeral Home, PA (201 St. Mary's Ave., La Plata, MD) on Tuesday, July 9, 2019 from 5:00PM to 8:00PM.