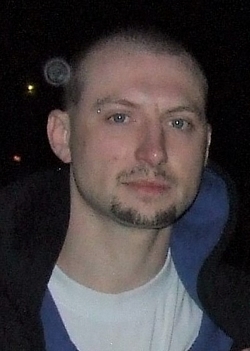 Charles Edgar Simmons, III, (aka Chachi, C3 and C) 32, of Lusby, MD, passed away on June 16, 2019 at his residence. Born October 29, 1986 in Prince Frederick, MD, he was the son of Charles Edgar Simmons, Jr. and Cheryl Anne (Johnson) Simmons.

Charlie graduated from Conowingo Rising Sun and was an auto mechanic for A to Z Automotive. He enjoyed drawing, tattooing, working on cars, writing and listening to music, playing video games, playing basketball, vacations and spending time with family, children, his friends, watching movies and "Family Guy", and hanging out at home with his cat/buddy, "Elliott". His favorite candy was Reese's Peanut Butter Cups.

Charlie is survived by his parents, Cheryl and Charles Simmons of Lusby, MD; his children, Hayden, Levi, Skylar and Reyne; and his siblings, Ryan Matthew Simmons of Lexington Park, MD and April Nicole Simmons of Lusby, MD.

Family will receive friends on Wednesday, June 26, 2019 from 10:00 a.m. until 12:00 p.m. with a Funeral Service conducted by Rev. Corey Sharpe to follow at 12:00 p.m. at Rausch Funeral Home, 20 American Lane, Lusby, MD 20657. Interment will follow in Asbury Cemetery, Prince Frederick, MD.

Serving as pallbearers will be Robie Evans, Will Farrell, Tom Johnston, Ricky Mackall, Dale McCammon and Stuart Simmons. Serving as honorary pallbearers will be Matthew Hutchins, Ryan Simmons, Jonas McCammon, Andy Harrison, Charles Simmons and Charles Simmons, Jr.