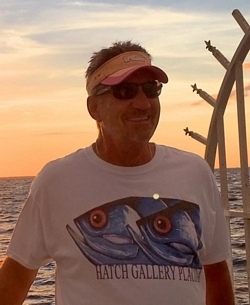 Michael V. Johnson, 67, of Bokeelia, FL passed away June 2, 2019 due to post-surgical complications. Born December 13, 1951 in Wilkesboro, NC, Mike was a graduate of Appalachian State University and enjoyed a career in the building supply industry. He spent 20 years in management at Lowe's and retired from Dean Lumber & Supply of So. Maryland.

An avid outdoorsman, over his lifetime Mike enjoyed boating, golfing, snow skiing, biking and running. Working outside also brought him much gratification, he loved to cut grass, chop firewood, and keep a welcoming place for his family and friends to enjoy. He had a passion for building and was admired by his colleagues and customers throughout his 34-year career. After briefly working in Virginia and Pennsylvania, Mike settled in Southern Maryland for the majority of his career and was fortunate to enjoy 12 years of retirement in Florida. Mike was a hard worker and gave 110% effort in everything he did. He was generous, kind, always willing to help others, and had a way of making everyone around him feel good. Everyone loved Mike.

Mike (a.k.a. GP) will be lovingly remembered by his wife and best friend of 26 years, Carol, his children Vanessa (Andy) and Cara (Bryan), grandchildren Michael, Olivia, Ivy and David, siblings Russ (Marcia) and Vicki (Tom), nieces and nephews Robin, Randy, Blaire, Leah, Cristin and Ben, aunt Ruby, and numerous other extended family. Mike will also be dearly missed and fondly remembered by his many friends. Mike is preceded in death by his parents Mayford and Margaret and his sister Jeanne, as well as his faithful pups Whiskey and Kentucky.

A celebration of life will be held later this summer in Bokeelia, FL.