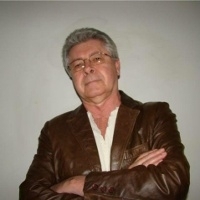 Roben Lee Pellington, 75, of Hollywood, MD passed away on June 1, 2019 at MedStar Washington Hospital Center. He was born on July 5, 1943 to Robert Pellington and Lillian Courter in Paterson, New Jersey. Roben enlisted in the Army in January 1962 and received a few awards, the Good Conduct Medal, the Army of Occupation Medal (Berlin), Armed Forces Expeditionary Medal (Berlin) and an Expert in Rifle for the M-14.

After his honorable discharge from the Army he went to work at New Jersey Bell Telephone Company from 1965 to 1975. He left the Telephone Company to take a job with DynCorp as an Electronics Specialist at Patuxent River Naval Air Station. He enjoyed being a part of the following organizations: NRA, VFW, American Legion, BUSMVA, the Law Enforcement Alliance of America and the Chesapeake Bay Foundation. When he wasn't doing events for the organizations he loved to work on woodworking projects and drawing. He was an avid sky diver with over a hundred jumps in his lifetime.

He is survived by his three children Robert Castoro, Lea Castoro and Tara Brommer and his two step-children Cherish Scott and Robert Lauritano. He has three siblings Diane, David and Jack. He was the grandfather of twelve grandchildren and had five nieces and nephews. He is preceded in death by one nephew. Services will be held at a later date. Arrangements by the Brinsfield Funeral Home, P.A., Leonardtown, MD.