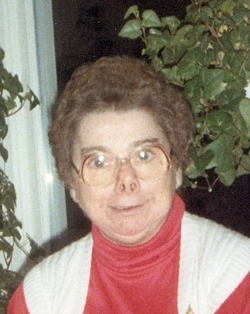 Anna Mae Posey, 84, of Prince Frederick, MD passed away on May 31, 2019. She was born on November 20, 1934 to the late Tom Posey and Susie Bowie-Posey. She is predeceased by her sister, Hazel Bowie; brothers, Carroll Thurman, Kenny Posey and Jimmy Posey. Anna leaves behind many nieces and nephews; a special niece, Grace Schofield; and sister-in-law, Edith Posey.

Anna began services in 1981 with the Arc Southern Maryland when it was called Calvert Diversified Services (CDS). CDS was located in Prince Frederick, MD. She enjoyed socializing with friends, going to get her hair and nails done, going out to eat and an occasional movie, not to mention her love for country (hillbilly) music, as she referred to it.

We will miss her laughter and smiles. She will always remain in the hearts of those who loved her and the many lives she touched especially her roommates, Bill and Helen, and all of the Arc staff.

The family will receive visitors for the services on Friday, June 7th from 10:00am to 11:00am and funeral at 11:00am at Arehart-Echols Funeral Home (211 St. Mary's Ave., La Plata, MD); Interment will be on Monday, June 10th at Trinity Memorial Gardens (3221 Mattawoman-Beantown Rd., Waldorf, MD). Pallbearers will be her nephews, Thurman, Kenny and Emmett Posey, Mac and Donnie Bowie and Troy Garner. In lieu of flowers, donations may be made to the National Kidney Foundation (www.kidney.org or 5335 Wisconsin Ave., NW, Suite #300, Washington, DC 20015) or to the Arc Southern Maryland (355 West Dares Beach Rd., PO Box 1860, Prince Frederick, MD 20678).