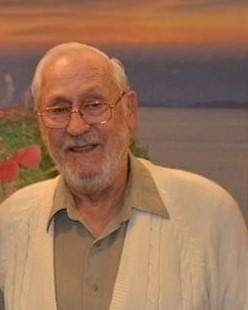 John Lee Mullinax "Jack", 84, of Prince Frederick, Maryland passed away on May 25, 2019 in Prince Frederick, surrounded by his loving family. He was born on January 30, 1935 in Washington, DC to the late William G. and Gladys Martin Mullinax. He served in the Navy aboard the USS Corregidor (CVE-58), and was a member of Glazier Union Local #963 for 63 years.

John is preceded in death by his wife of 60 years, Joyce Elaine Mullinax. He is survived by his daughters, Jeffrei Dunagan and her husband Buddy, Janet Brady and her husband Kevin, and Jo Ann Pitcher and her husband Jerry. Grandfather of Buddy Dunagan, Jr., Le Ann Clifton, Craig Dunagan, David Dunagan, Stephanie Carle, Joe Candido and the late Cheyne Eyre, Great Grandfather of 11, he is also survived by his brother, Ronald Mullinax, and sisters Annette Hall, and Shirley Reardon.

The family will receive friends on Friday May 31, 2019 at the Rausch Funeral Home, 4405 Broomes Island Road, Port Republic, MD from 10 to the time of the service at 11 AM. Interment is private. Memorial contributions may be made to either CAWL or Calvert Hospice.