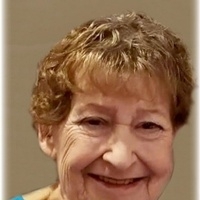 Mary Llewwlyn Budd, 75, of Mechanicsville, MD departed this life on Wednesday, May 8, 2019 surrounded by her loving family. She was born March 3, 1944 in Wilmington, Delaware to the late Levy Cole and Edith Dorsey. Mary married the love her life, Lester Howard Budd on November 29, 1973. Together they celebrated over 45 years of marriage and shared six wonderful children.

Mary was wonderful woman who loved her family and her best "fur-friend" Sophie. She loved to paint and express her artistic abilities. She also was always available to play cards. She was a wonderful mother and loved her children, grandchildren and great-grandchildren. She was proud of the beautiful family she and Lester had together. She will be missed by many but her legacy will live on in the bright eyes of her family.

Along with her husband, she is survived by her children, Bruce Burke (Terry) of Supply, NC, John Nichols of Charlotte Hall, MD, Linda Baxter, Mechanicsville, MD, Angela Goad, Lexington Park MD; and twelve (12) grandchildren, and eleven (11) great-grandchildren. She also is survived by one sister, Betty Deckard. Along with her parents, she is preceded in death by her daughter, Diana L. Burke and sister Nancy Myers. Arrangements by the Brinsfield Funeral Home & Crematory, P.A., Charlotte Hall, MD.