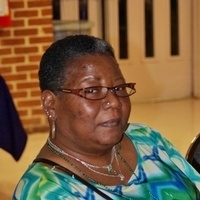 Lisa Jennell Wheeler (56) was born at Freedman's Hospital in Washington, DC on May 13, 1962 to her parents Annie G. Wheeler and William A. Wheeler. She departed this earth on April 19, 2019. Lisa attended elementary school in the Charles County Public school system and graduated from Maurice J. McDonough High School in 1980. After high school, Lisa held several different positions of employment in Charles County, including working as a Unit Clerk in what is now called the University of Maryland Charles Regional Medical Center. Lisa later completed computer training in Virginia and was able to secure a position as a Technical Analyst at Cambridge Systems Inc., in Virginia.

Lisa raised her son Davon, with the help of his father Michael Andrews. Davon is an only child whom she loved with all her heart. She guided him in life as much as any mother could. Lisa loved good food, good music and a good party. You could find her at any of the local spots (the Bottom, Billy's, Fords and Lamont's) at any time. Hanging out with her girls, Charlotte, Mary Ellen, Tracey, Aggie, Diane, Senora and LaWan, was what she loved to do. They were her partners in crime and were always by her side in good health and bad. In addition to her girls, Lisa's best friend and partner for the last 11 years, was Tony Brooks whom she loved to no end. Lisa also loved to ride motor cycles. She purchased one and loved to ride when the weather permitted. Her motor cycle adventure was short lived though. Shortly after purchasing her "dream bike", it became necessary for her to start dialysis and to later receive a kidney transplant. Lisa has spent the last 5 months of her life in 3 different hospitals and rehabilitation centers as a result of back surgery done in December. God said "Enough is Enough," on April 19, 2019.

Lisa is survived by her only son, Michael Davon Andrews, her father William A. Wheeler, two sisters, Patricia Smoot and Shelva Redd (Reggie), two brothers, Pat Smoot and Robert P. Wheeler (Mechelle). She is preceded in death by her mother, Annie G. Wheeler, her sisters Marcia Farrar and Velma Barnes, and her brother, William A. Wheeler, II. She leaves to mourn her passing, Fiancé Tony Brooks, five grandchildren, and two nieces, Reema Wheeler and Deidre Wheeler , nephews, Marcus Barnes and Cedric Wheeler and several other relatives and close friends. Arrangements by Thornton Funeral Home.