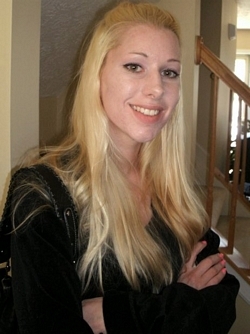 Jessica Marie Hanyok was born on September 19, 1983 at Andrews Air Force Base in Maryland. She passed away on April 18, 2019 in Pennsylvania. She liked shopping, exercising and the movie Fried Green Tomatoes.

She is survived by her mother, Sharon Griffiths and stepfather, John Griffiths; two brothers, Matthew Griffiths and Anthony Hanyok; her stepsister, Heather Gatton; her grandfather, Bill Gabbert and her beloved daughters, Halle Suthard and Kaya Hanyok. Also surviving are many aunts, uncles, cousins, nieces and nephews.

She is predeceased by her father, George Hanyok; an uncle, her grandparents and great-grandparents. A private celebration of life will be held at a later date in Florida. If desired, donations may be made to a charity of your choice.