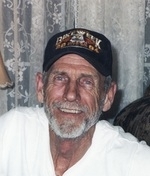 William "Bill" Brady Hidey, 73, of Mechanicsville, MD formerly of Hyattsville, MD passed away on April 18, 2019 in Washington, DC. Born on December 19, 1945 he was the son of the late Zonabell Hacker Hidey and Miller Hidey. Bill was the loving husband of Renee Sharon Hidey whom he married on July 31, 1964 in Montgomery County, MD. Bill moved to St. Mary's County MD in 1985. He was an Operator/Foreman for City Contractors, Inc. for 35 years, retiring in 2015. Bill enjoyed old cars/motorcycles, camping, playing cards with family and especially spending time with his grandchildren.

He is survived by his children; Elisa Bowles and William Hidey both of Mechanicsville, MD. 3 grandchildren, 1 great-grandchild and 1great-grandchild on the way. Bill is preceded in death by his daughters, Theresa Hidey and Heather Groht as well as his sisters, Nancy Blankenship and Debra Edmonds.

The family will receive friends on Friday, April 26, 2019 from 10:00 AM-11:00 AM in the Mattingley-Gardiner, Leonardtown, MD where a Funeral Service will be held at 11:00 AM in the Funeral Home Chapel with Joe DeHuarte officiating. Interment will follow in Sacred Heart Catholic Cemetery Bushwood, MD. Pallbearers will be: William Hidey, Robert Hidey, Daniel Bowles, Joseph DeHuarte, Thomas Groht and Pete Richards. Honorary Pallbearers will be: Danielle Bowles, Alexis Groht, Terry Wathen, Ginny Bagley, Shelly Fuller, JP Weber, William Chenault, Beau Hall, Oscar Perea and Israel Saabedra.