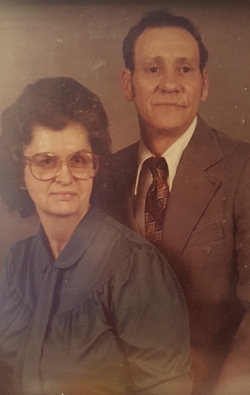 Eunice "June" Jarrett of Leonardtown, Maryland peacefully passed away on Thursday, March 21, 2019 while in the care of Saint Mary's Hospice House in Callaway, Maryland. Born on Friday, May 4, 1928 in Isaban, West Virginia she was the daughter of the late, Jess Cline and Hattie Surber Cline. In addition to her parents, she was preceded in death by her husband of forty-two years, Joseph Lundy Jarrett; her sisters, Jessie "Jeb" Lockhart, Lillian "Sis" Sally Galyean, Pauline Allnutt, Alta Jones, and her brother Clifford Charlie Cline.

She is survived by her daughter, Delores Jarrett of Leonardtown, Maryland; her three grandchildren, Michael Jarrett (Heather) of Florida, Staci Wolfe of Lexington Park, Maryland, Angela "Angie" Payne, of Leonardtown, Maryland; her nine great-grandchildren, Sarah Oakley, Amanda Payne (Clinton Tate), Joseph Michael Payne, Patrick Anderson, Brandon Jarrett, Victoria Wolfe, Matthew Jarrett, Luke Everett, Ayden Jarrett; and her two great-great grandchildren, Chloe Sikora and Oliver Bowen.

June, who was lovingly known as "Nana" by most, was a wonderful and devoted homemaker, wife, mother, grandmother, great and great-great grandmother, aunt and sister. In life, she was of the Protestant Faith, loved cooking, going to church, and being with her family. She will be greatly missed by all who knew and loved her.