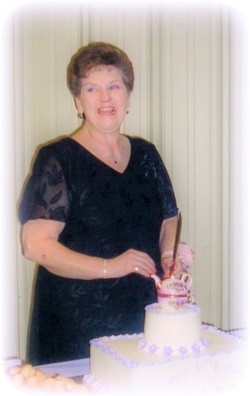 Elizabeth Cecilia Graves (Morgan), 73, of Chaptico, MD passed away on April 2, 2019 at St. Mary's Nursing Center in Leonardtown. Born January 3, 1946 in Leonardtown, MD, she was the daughter of the late Joseph Earl Morgan and Mary Elsie (Lacey) Morgan. She was the mother of Mary Alice Wathen (Happy) of Mechanicsville, Joseph Francis Graves Jr. (Sandy) of Chaptico, and William Earl Graves (Saundra) of Leonardtown. She was the sister of Virgie Banagan of Clements and Bertha Raley of Chaptico.

She is survived by her 7 grandchildren. Kayla Graves Tyson (Justin), Lindsey Graves, Carley Graves, Nicholas Graves, Brent Graves, Jeremy Graves and Mikayla Cheseldine, and her two great-grandchildren, Camden and Addison Tyson.

Mrs. Graves was a lifelong resident of St. Mary's County who had a love for her family and friends. She was a homemaker and then worked many years in grocery between McKays Food and Drug and Food lion. She loved to bake, cook, play bingo, and go out for a night on the town and dance the night away.

Family will receive friends on Saturday, April 6, 2019 from 10:30 to 11:30 a.m. with a Memorial Mass at 11:30 a.m., at Sacred Heart Catholic Church, 23080 Maddox Road, Bushwood, MD 20618. Interment will be held at a later date. In Lieu of flowers, memorial contributions may be made to the Leonardtown Volunteer Rescue Squad, P.O. Box 299, Leonardtown, MD 20650 or the Seventh District Volunteer Rescue Squad, P.O. Box 7, Avenue, MD 20609. Arrangements by the Brinsfield Funeral Home, P.A.