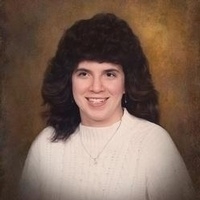 Carol Lynn Nevala, 48, of Leonardtown, MD, passed away on April 2, 2019, at her home surrounded by her loving family. She was born on December 27, 1970 in Leonardtown, MD, to the late James J. Drury and Carolyn Swann Drury. She was the youngest of 8 children. Carol was a graduate of St. Mary's College of Maryland where she earned her Bachelor of Arts degree in Elementary Education.

On July 4, 1991, Carol married her husband, Troy Scott Nevala, at SAYSF Bible Church, and together they celebrated over 27 wonderful years of marriage. She was the owner/operator of TLC Daycare while her children were growing up. She then returned to teaching at The King's Christian Academy, where she taught Kindergarten through third grade. In the summer, she watched many of her students at "Camp Carol," where they enjoyed going to the pool and reading. As an avid reader she passed her love of reading onto her daughters and many of her students. She also enjoyed taking cruises with her family and taking trips in the RV to see her daughters in Mississippi and South Carolina. Her greatest love was her family and the students that she taught.

She had an amazing talent for cooking and made many home-cooked meals like her mother before her. She always got up early and fixed breakfast for her family. In addition to her husband, Carol is also survived by her daughters, Rebekah Strong (Levi) of Picayune, MS, and Rachel Nevala of Leonardtown, MD; her siblings: James P. Drury (Laura) of Leonardtown, MD, Robert G. Drury (Vicki) of Yorktown, VA, Jenkins P. Drury of Fort Leonardwood, MO, Mary A. Peloquin (David) of Westminister, MD, Mark A. Drury (Anita) of Mechanicsville, MD, David C. Drury (Nora) of Westminster, MD, and Catherine L. Clements (Tommy) of Leonardtown, MD; and many extended family and friends. She is preceded in death by her parents and her sister-in-law Deborah Drury (Jenkins Drury).

Family will receive friends on Saturday, April 6, 2019 from 10:00 a.m. to 12:00 p.m., with a Funeral Service celebrated by Pastor Mark Dooley at The Kings Christian Academy, 20738 Point Lookout Road, Callaway, MD 20620. Interment will be private. Memorial contributions may be made to the American Cancer Society, 405 Williams Court, Suite 120, Baltimore, MD 21220 and Hospice of St. Mary's, P.O. Box 625, Leonardtown, MD 20650. Arrangements by the Brinsfield Funeral Home, P.A.