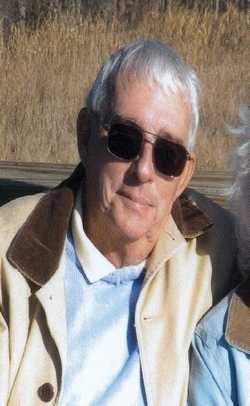 Charles Webster "Charlie" Valaer, 75, of Chesapeake Beach passed away March 26 at his residence. He was born September 2, 1943 in Natick, MA to Joan (Grubaugh) and Charles W. Valaer, Sr.

He was raised in Washington, D.C. and graduated from the Woodward School for Boys, and attended the University of Maryland in College Park. He was employed as a printer, and retired in 2003 from the University of Maryland University Press.

He married Marianne Schwartz July 2, 1986 and they resided in Chesapeake Beach. Charlie loved boating and being on the water, and enjoyed yard work and gardening. He is survived by his wife Marianne.

Services for Charlie are private. In lieu of flowers expressions of sympathy in Charlie's name may be made to the North Beach Volunteer Fire Department. Arrangements by Rausch Funeral Home.