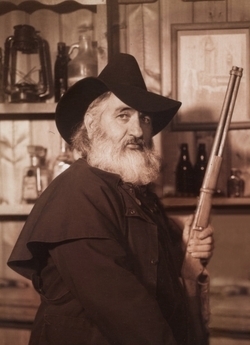 Joseph Allen Clements, 71, of California, MD passed away March 25, 2019 at MedStar St. Mary's Hospital in Leonardtown, MD surrounded by his loving family.He was born on February 25, 1948 in Leonardtown, MD to the late Martin Louis Clements and Evelyn Ruth Jones Clements.

Joseph spent his career driving a tractor trailer cross country for many years until his retirement. He loved being on the road and took advantage of touring the United States. On November 26, 1993 he married Paula Elaine Clements in Leonardtown, MD. Together they celebrated over 25 wonderful years of marriage. Together with their family they enjoyed vacationing in various places, but especially loved the Cherokee Indian Reservation in North Carolina. Wherever his travels took him he always found antique shops to explore.

He grew beautiful and bountiful gardens which he enjoyed cooking and canning his harvest. He made delicious bread and butter pickles. He was a grill master and likes to serve up a good steak with sweet potatoes. He also enjoyed fishing and crabbing, especially with his nephews. Sitting around the table enjoying a beer with a good game of pitch with his family was always a good time. He also enjoyed collecting guns. His greatest love was spending time with his family, especially his grandchildren.

In addition to his beloved wife, Paula, Joseph is also survived by his daughters: Dawn Clements (Owusu) of Great Mills, MD, Marcia Harris (Sherwood) of Colonial Beach, VA, and Maria Barnes (Critter) of California, MD; his siblings: Alma Blackwell of California, MD, Louis Clements (Betty) of California, MD, Ruth Johnson of California, MD, Pat Abbott (Lee) of California, MD, Janice Skafidas of California, MD, Bobby Clements of California, MD, and Leroy Jones (Carolyn) of Hollywood, MD; his sister-in-law, Mary Clements; his grandchildren: Michelle Harrison, Christopher Harrison, Trayvon Kanipe, Maniyah Kanipe, Alyssa Kanipe, Lina Barnes, Greg Barnes, CJ Barnes, Joshua Barnes, Ashley Barnes, Rockesha Harris and Kadyn Harris; 15 great grandchildren; and many extended family and friends. In addition to his parents, he is preceded in death by his brothers, David Clements, Ronnie Clements, and Jerry Clements.

Family will receive friends of Friday, March 29, 2019 from 10:00-12:00 p.m. at Brinsfield Funeral Home, P.A., 22955 Hollywood Road, Leonardtown, MD 20650. A Funeral Service will be celebrated by Deacon Ammon Ripple at 12:00 p.m. Interment will follow at Charles Memorial Gardens in Leonardtown, MD.

Serving as pallbearers will be Joshua Barnes, Owusu Kanipe, George Barnes, Shane Allen, Sherwood Harris, and Chris Harrison. Honorary pallbearers will be his brothers: Bobby Clements, Louis Clements, Leroy Jones and his best friend, Richard "Dick" Carver. Arrangements by the Brinsfield Funeral Home, P.A.