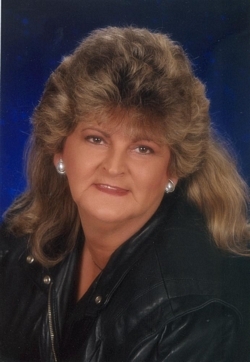 Mary Ellen Renke, 62, of Chesapeake Beach, MD passed away on Monday March 18, 2019 at Calvert Health Medical Center in Prince Frederick, MD. She was born on October 27, 1956 to Marvin August and Alverta Juanita (Chaney) Tulgetske. Mary Ellen was raised in Calvert County and attended public schools. She had a wonderful childhood. She married Kenneth Renke and they had a beautiful baby boy named Kenneth Renke Jr. on November 25, 1994.

Mary Ellen worked for The American Legion, Dash-In, Rod N Reel, Roland's grocery store and Trader's. Through the many jobs she held over the years she met a lot of wonderful people who loved and adored her. In her leisure, she loved to go to the beach, to dance and go to parties, She loved to sit around with friends and chatting about life. She enjoyed walking on the boardwalk in North beach and she loved eating crabs!

Mary loved to spend time with her family, She loved and adored her 2 sisters Barbara and Gloria (Jeannie) who she has now joined in Heaven. Mary had only one son Lil' Kenny whom she loved so much. She could talk about him for hours. Anyone she ever met heard about Lil' Kenny, she carried his pictures in her wallet (all of them) from the time he was born until he graduated high school, the love she had for him was unconditional. Mary also had so many nieces and nephews. She enjoyed spending time with her great-great niece Aalayah Jones who brought such love and light to her life. She was loved by so many and will be greatly missed. Arrangements by Rausch Funeral Home.