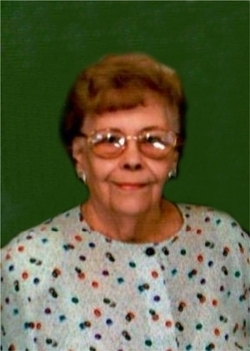 Clara A. Viverette, 88, of Lilburn, GA formerly of Charlotte Hall, MD passed away on March 21, 2019 in Lilburn, GA. Clara was born on March 21, 1931 in Littleton, WV to the late Paul C. Pendergrast and the late Nelle O. (Huggins) Pendergrast. Clara was a homemaker; she enjoyed reading, gardening, beach vacations with her family, and cooking.

Along with her parents Clara was predeceased by her husband of 56 years Powell T. Viverette, her son Michael D. Viverette, her daughter Terri Vliet, and her sisters, Margaret Schulz and Ruth Pendergrast. She is survived by her son Paul (Colleen) Viverette, daughter Ruthann Scott; four grandchildren Tess Pizarro, Deanna Powell, Rebekah Viverette, and Asa Viverette, and two great grandchildren Bradley Pizarro and Aiden Powell.

A graveside service for Clara will be held on March 29, 2019 at 2:00 pm at St. Mary's Queen of Peace Cemetery 38888 Dr. Johnson Road, Mechanicsville, MD 20659. Arrangements by the Brinsfield Funeral Home, P.A., Charlotte Hall, MD.