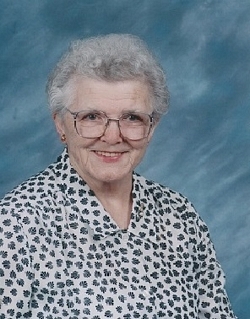 Mabel Lee Herring, 92, of Prince Frederick, Maryland passed away on March 11, 2019 in Prince Frederick, Maryland. She was born on July 1, 1926 in Dowell, MD to the late Bryan and Ethel Humphreys Garner.

Mabel was a very strong women both mentally and physically and she loved her family dearly. She would often go on trips with her sister around the country to visit friends and family, and enjoyed celebrating birthdays and special occasions on her hill surrounded by those she loved. She was a very good cook and her grandchildren were known to pretend they were sick just so they could stay home from school and have grandma cook some of their favorite treats for them to help make them feel better. Mabel was a long time member of Trinity United Methodist Church.

Mabel was the devoted wife of the late Elmer E. Herring, Jr. and beloved mother of Evelyn Kay Trimbath and her husband Phillip, Keith Bryan Herring and his wife Brenda, Peggy Lee White, Warren Mark Herring and his wife Mary and the late Jo Anne Windsor. Grandmother of Jeffrey Barnes, Troy Herring and his wife Emily, Kurt Herring and his wife Charisse, Wendy Herring, Gina Ferrell, Angie Patterson, Dawn Shilkoski and her husband John, Molly Herring, Warren Mark Herring, Jr. and Emily Windsor. Great Grandmother of eleven, she is also survived by one great great grandson and a brother, Bryan Garner.

The family will receive friends on Friday March 15, 2019, from 10:30 till the time of the service at 12 noon at Trinity United Methodist Church, 90 Church Street, Prince Frederick, MD. Interment will follow in Wesley Cemetery. Memorial contributions may be made to either Trinity UMC, St. Jude's Children's Hospital or the Salvation Army. Arrangements by the Rausch Funeral Home, Port Republic, Maryland.