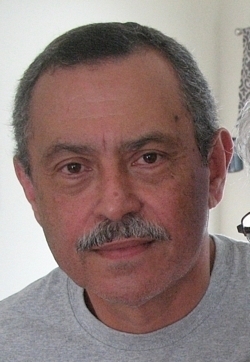 Luis Abercio Torres, of California, MD passed on March 8th, 2019 surrounded by his wife and family in Callaway, Maryland. He was born on July 16th, 1956 in Peñuelas, Puerto Rico to Juan and Petra. He was the youngest of six children.

He graduated from high school and went on to get his B.S. degree in Chemical Engineering at the University of Puerto Rico, graduating in1978. He married his wife Drusy Medina in 1979, and moved to the United States a few years later. He settled in New Jersey, where he spent most of his adult life. He and his wife had two children: Luis Jr. and David. Luis came from humble beginnings, but came far in life. He spent his career in New Jersey working as a civilian engineer for the U.S. Army.

Luis's family meant more to him than anything. He enjoyed nothing more in the world than spending time with them and going on fun outings with them. He always took an interest in his children's hobbies. He enjoyed working with his hands, and had an amazing natural talent at handiwork and repair, which he passed on to his younger son David. He passed on his love of chemistry to his son Luis Jr., who is a medicinal chemist. Beyond that, he liked to watch TV, especially sports and home improvement shows. He had a big laugh that everyone enjoyed. He was laid back, kind, loving, strong, brave, and always knew what to do. He was a Christian man whose faith and spirituality was important to him.

Luis is survived by his beloved wife Drusy Torres, son Luis E. Torres and wife Katie Torres of Boston, MA, son David Torres and wife Bonnie Torres, and their children Isabelle and Benjamin. He is also survived by siblings Irma, Raúl, Ismael, and Adela. He was very loved and will be missed, but is at peace in Heaven now.

A Memorial Service conducted by Chaplain Bill Miller will be held on Sunday, March 17, 2019 at 11:00 a.m. at Rausch Funeral Home, P.A., 20 American Lane, Lusby, MD 20657. Interment will be private.