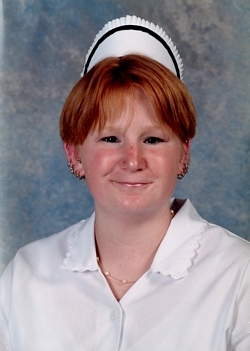 Kesha Lynn White, 40, previously of Waldorf, MD passed February 23, 2019 surrounded by her family in Baltimore, Maryland. Kesha was born May 23, 1978 to Jon Alan White and Linda Diane White in Washington, DC. She was preceded in death by her brother David Christopher Meyers, and survived by her brother Tony Braxton Meyers, and sister Bonnie Sue Felts (White). She was a loving mother to her two sons, Dale Forrest Miller, Jr. and Zachery Tyler Miller.

Kesha attended the College of Southern Maryland to become a registered nurse, and was known to always help people when she could. She was a loyal and devoted soul that would sometimes care more for others more than herself. Her caring nature led her to work as an ER nurse at Civista Hospital in La Plata and as an EMT for the Waldorf Volunteer Fire Department. She also worked as an oncology nurse for Dr. Meelu in Waldorf. She always held an affection for animal and a fondness for music. Kesha will always be remembered for her fun loving attitude and generous personality.

In lieu of a funeral, a future celebration of her memory will happen in May 2019. Details are forthcoming from the family.