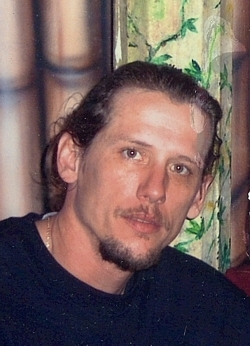 Lewis James Hall, 50, of Owings passed away February 2, 2019. He was born January 22, 1969 in Prince Frederick, MD to Donald William and Janet (Dowell) Hall. Lewis was raised in Owings and graduated from Northern High School in 1987.

He was employed as an autobody mechanic for many years. Lewis married Traecy on January 3, 1998 and they lived in Owings. Lewis loved going fast, riding motorcycles and racing cars. He also enjoyed NASCAR, traveling and spending time with his family.

Lewis is survived by his wife Traecy E. Hall of Owings, son William "Billy" Buckmaster, mother Janet D. Hall of Owings and sister Bridget Mawer of Dallas, TX. He was preceded in death by his father Donald William Hall. Arrangements by Rausch Funeral Home.