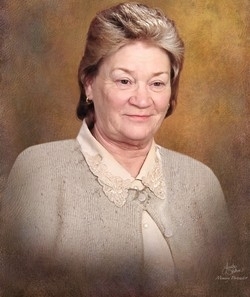 Wanda Jean Dennison (Childress), 79, of Leonardtown, MD passed away Wednesday, January 23, 2019 at MedStar Washington Hospital Center surrounded by her loving family. She was born on July 9, 1939 in La Follette, TN to the late Roy James Childress and Beatrice Susie Moore.

She worked as an Office Manager for the Department of Defense, Department of the Navy for over 45 dedicated years of service before her retirement in 2002. She enjoyed spending time with her longtime friend, Eileen Miller of Allentown, PA. She liked to travel to Tennessee to visit with her family and enjoy the beautiful mountains. When she was younger she enjoyed coming to St. Mary's County to be near the water and go fishing. Her family was her greatest love and enjoyment, especially the time she spent with her grandchildren. She was an avid reader and also enjoyed puzzle books and playing trivia.

She is survived by her daughter, Susan Eileen O'Rear (Walter Loyd) of Leonardtown, MD; sister, Ruth Cox of Williamsburg, KY; brothers, Jerry Childress (Gail) of Corbin, KY, Roger Childress (Lookchan) of Cape Coral, FL; sister-in-laws, Debbie Childress of Corbin, KY and Lois Childress of La Follette, TN; her grandsons, Jonathan Ryan Milan of Virginia Beach, VA and Kyle Patrick O'Rear of Biloxi, MS; and many extended family and friends. In addition to her parents she is also preceded in death by her brothers; Henry Childress and Michael Childress and grandson Jeffery Daniel Milan.

Family will receive friends for Wanda's Life Celebration on Friday, February 1, 2019 from 5:00 to 6:00 p.m., at Brinsfield Funeral Home, 22955 Hollywood Road, Leonardtown, MD 20650. Interment will be held at a later date at Charles Memorial Gardens. Arrangements by the Brinsfield Funeral Home, P.A.