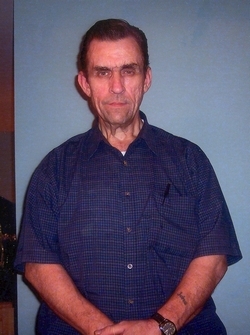 John Daniel Powell, 71, of North Beach passed away January 26, 2019 in Prince Frederick. He was born August 31, 1947 in Knoxville, TN to John Daniel, Sr. and Mary Margaret (Raiford) Powell. He was raised in Fredericksburg, VA and was member of the United Food and Commercial Workers Local 400, and worked as a butcher and meat cutter at A&P and Magruder's Grocery stores.

John moved to Maryland in 1982 and lived in New Carrollton and Laurel. He married Shirley Whittington on July 11, 1982 and they resided in Prince Frederick for 28 years before Shirley passed away in 2010. John has lived in North Beach with his son for the past two years. He loved fishing and was a food connoisseur. He also enjoyed sports and was a Redskins and Nationals fan.

John was preceded in death by his wife, Shirley. He is survived by children Rita M. Meeks and husband Charles of Fredericksburg, VA, Ronald D. Powell of Staunton, VA, Kelly L. Powell of Fredericksburg, VA and Steven D. Powell of North Beach. Also surviving are step children Charles V. "Chuck" Whittington and wife Kim of Deale, Joanne L. Hancock and husband Douglas of Aylett, VA, James A. Whittington and wife Beverly of Dunkirk, Andrew M. Whittington and wife Kimberly of Owings, and Rosemarie L. Thomas of Chesapeake Beach, 28 grandchildren and 22 great-grandchildren, sisters Betty Barber of Union, OH, Carolyn Moore of Washington, D.C., and Darleen Powell of Union, OH.