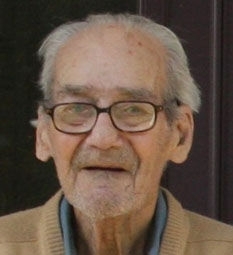 Mr. Charlie Henry Lawhorn Jr., 93, of Waldorf, MD passed away the evening of Friday, January 11, 2019 at the Charlotte Hall Veterans Home in Charlotte Hall, MD. Charlie was born on April 26, 1925 in Lynchburg, Virginia and was the son of the late Charles Henry Lawhorn and Fannie Mae Saulsbury Lawhorn. His family moved when he was young to the Washington, DC area for his father's job with Capital Transit, now Metro. He enjoyed working outdoors with his hands and for many years was self-employed as a painter. Charlie was a veteran of World War II and served in the conflict at Anzio.

Charlie was preceded in death by his wife of 55 years, Claira Schauffler Lawhorn, of Atlanta, GA. He is survived by sons: Charlie Henry Lawhorn III and his wife Brenda, of Waldorf, MD; Clifford William Lawhorn and his wife Judith, of LaGrange, KY; Clinton Alford Lawhorn, of Carthage, MO; and daughter, Cynthia Lawhorn Spencer and husband Robert, of Bowie, MD. He had five grandchildren, and eight great grandchildren.

Funeral services will be held on Monday, January 28th at the Briscoe-Tonic Funeral Home Chapel at 2294 Old Washington Road in Waldorf, MD. Visitation will be from 10:30 a.m. until the time of service at 11:30 a.m. Burial will follow at the Cheltenham Veterans Memorial Gardens in Cheltenham, MD at 1 p.m. Memorials, in lieu of flowers, may be made to the charity of one's choice or to the Golden Retriever Rescue of Southern Maryland.