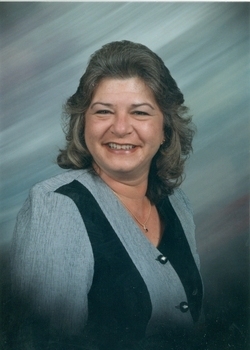 Michele Marie Wilkerson, 56, of Mechanicsville, MD passed away in Fairfax, VA on January 12, 2019. Michele was born on May 16, 1962 to the late Benjamin Franklin Wilkerson and Nina Jacquline Williams Wilkerson in Washington, D.C. Michele worked for the University of Maryland Charles Regional Medical Center as a Pre-Authorization Specialist. Michele was exceptional at her job and often extended her hours to help patients.

She was a doting grandmother, a lover of all animals, rescuing too many to count. She was loving, strong willed to say the least, and selfless when it came to caring for her parents. Her quick wit and straightforward personality never left you wondering where you stood with her. She was loved dearly by her family and will be profoundly missed by all that were blessed enough to truly know her.

Michele is survived by her mother Nina Wilkerson of Mechanicsville, MD; her son, Benjamin R. Wilkerson (Ryanne) of Jacksonville, FL; her sister, Mary Agnes Wilkerson of Douglasville, GA; brother, John S. Wilkerson (Kelly) of LaPlata, MD; and grandsons, Nathan B. Wilkerson and Brayden C. Wilkerson.

Family will receive friends for Michele's Life Celebration Visitation on Friday, January 18, 2019 from 10:00am to 11:30am, followed by Funeral Services starting at 11:30am at Trinity Episcopal Church, 9560 Trinity Church Road, Charlotte Hall, MD 20622 with Pastor Larry Harris officiating. Pallbearers will be: S. Chris Hagy, Kevin Hagy, David Hudson, Steve Walterhoefer, Michael Pritchard, and Richard Evanchec In lieu of flowers, contributions may be made to Trinity Episcopal Church. Arrangements made by the Brinsfield Funeral Home, Charlotte Hall, MD.