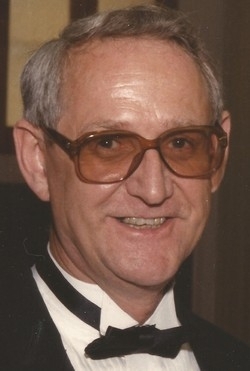 Allen Elmer Ewell, Sr., 84, of Hollywood, MD passed away on January 9, 2019 at MedStar St. Mary's Hospital with his loving family at his side. He was born on October 13, 1934 in Hillside, MD to the late Guy Stanley and Eunice Brashear Ewell, Sr. On June 20, 1958 Allen married his beloved wife, Rose Marie Ewell at Maryland Park Christian Church. Together they celebrated over 60 wonderful years of marriage. He was employed over 50 years as a Salesman and retired in 2001 from Adams Burch.

He was employed since age 16, and took great pride in every job he did. He served in the Army National Guard and was a cook. He was a delicious cook and had many specialty's including, shrimp creole and french toast. He prepared many dinners for his family and believed in always sitting down enjoying a meal together. He was an avid Washington Nationals and Redskins fan. He also loved to go out on his boat and crab. He and wife travelled through Europe 10 times with his job; with his favorite trip being to Russia. He loved his family and enjoyed spending as much time as possible with them, especially the children and grandchildren.

In addition to his beloved wife, he is also survived by his children: Allen Elmer Ewell, Jr (Allesa) of Randolph, KS, Michael Andrew Ewell of Gaithersburg, MD, and Karen Lynn Farson (David) of Richmond, KY; his sister, Eunice Fairchild; his grandchildren: Megan Sara Ewell, Ryanne Marie Ewell, Alaina Rose Repp (Christopher), Sarah Elizabeth Farson, and Mary Rebekah Farson; his great grandchildren, Collin and Lizzy Repp; and many extended family and friends. In addition to his parents he is also preceded in death by his siblings: Harrison Ewell, Guy Stanley Ewell, Jr., Esther Della "Dale" Collins, Daniel Ewell and Leonard Ewell: his daughter-in-law, Sonia Ewell.

A Memorial Service will be celebrated by Reverend Katie Paul on Monday, January 14, 2019 at 11:00 a.m. at Hollywood United Methodist Church, 24422 Mervell Dean Road, Hollywood, MD 20636. Interment will be private. Memorial contributions may be made to Hospice of St. Mary's, P.O. Box 625, Leonardtown, MD. Arrangements by the Brinsfield Funeral Home, P.A.