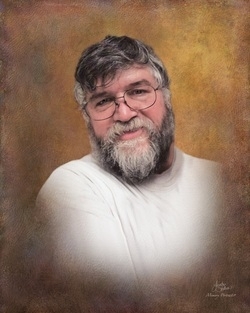 Vincent Edward Baldacchino, 62, of Great Mills, MD passed away on December 22, 2018 at his home surrounded by his loving family. He was born on June 14, 1956 in Frederick, MD to the late Joseph F. Baldacchino and Sarah Elizabeth (McIntyre) Baldacchino.

Vincent earned a Bachelor of Arts in Education and taught middle school math for Calvert County Public Schools for a short time. He went back to school and earned a Bachelor of Science in Electrical Engineering at University of Maryland University College. He was a thesis statement away from earning his Master's degree in Electrical Engineering. He was currently employed by the government at Patuxent River Naval Air Station for over 17 years as a dedicated Systems Safety Engineer. He was very handy and had a unique ability to fix almost anything. He was a good cook and was known for his delicious spaghetti sauce. His children and grandchildren were his greatest love and he enjoyed spending time with them. He recently enjoyed a family vacation with them to Florida.

He is survived by his wife, Pamela Lynn (Crowner) Baldacchino; his children: Naomi Green (David) of Lexington Park, MD, Joseph Baldacchino of Great Mills, MD, Ester Baldacchino of Great Mills, MD, Daniel Baldacchino (Katelynn) of King George, VA, and Sarah Baldacchino of Great Mills, MD; his brothers, Joseph Baldacchino (Nell) of Bowie, MD and Phil Baldacchino of FL; his grandchildren, Foster and Shepherd Green; and many extended family and friends. In addition to his parents, he is also preceded in death by his son, Timothy Baldacchino.

Family will receive friends on Friday, December 28, 2018 from 10:00 a.m. to 12:00 p.m., with a Funeral Service at 12:00 p.m., at Grace Chapel Ministries, 39245 Chaptico Road, Mechanicsville, MD 20659. Interment will be held on Monday, December 31, 2018 at 11:00 a.m., at Southern Memorial Gardens, 10155 Ward Road, Dunkirk, MD 20754. Memorial contributions may be made to Grace Chapel Ministries, 39245 Chaptico Road, Mechanicsville, MD 20659. Arrangements by the Brinsfield Funeral Home, P.A.