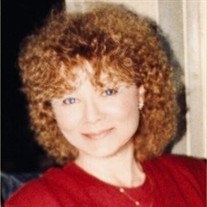 Peggy Males Miller, of Waldorf, MD passed away December 22, 2018. She is survived by her loving husband Donald Miller, mother Violet K. Males, sisters Darlene Jenkins and Sandra Ale, stepsons Frederick Miller (wife Rhonda), Douglas Miller (wife Jeanne), beloved niece Bethany Vandagriff (husband Keith), nephews Ronald Graves Jr. (wife Yvette), Donald Paul III (wife Christen), and Michael Paul (wife Sally), and grandchildren Samantha, Douglas, and Wyatt. She was preceded in death by her father Everett D. Males, brother Larry E. Males, nephew Steven Graves, and brother-in-law Michael Jenkins.

Peggy grew up in Maryland, part of a large extended family who loved Peggy's caring nature so much they nicknamed her "Sweetie". Peggy was generous with her time and resources, and was a meticulous family historian, sharing her genealogy research with her extended family. She loved animals, having numerous pets through the years, treated her sisters' dogs like they were her own, and loved watching birds feed in her backyard from several bird feeders she kept year-around.

Peggy was born with a genetic blood disease which required frequent hospital stays and treatments, but she certainly didn't let it stop her from having a full life filled with family, friends, and love. She worked in property management, baked gorgeous Christmas cookies for the whole family every year, created beautiful crafts just to give them away to loved ones, and thoughtfully remembered birthdays. She loved to entertain over the holidays, offering up home-made biscuits on her best china & crystal, and made people feel like honored guests in her home. Peggy had a great sense of humor, and loved hearing jokes from the littlest kids, then she'd repeat them for years because to her those were the most precious moments.

Friends received on Friday, December 28, 2018 from 6-8 PM with Funeral Service at 7PM at Raymond Funeral Service Chapel, 5635 Washington Avenue, La Plata, Maryland 20646.